Father's Day is just around the corner, and it's time to celebrate our dads with a healthy dose of humour!
While we honour their love and support, let's take a break from the sentimental and embrace the lighter side of fatherhood. Get ready to giggle and bond with your old man like never before!
Dad Jokes GALORE!
We all know dads are the kings of corny jokes, so let's pay homage to their pun-tastic skills. Spend the day bombarding dad with a barrage of jokes that will make him groan and roll his eyes. Whether it's classics like "Why don't eggs tell jokes? Because they might crack up!" or sharing silly memes, laughter is the best gift you can give.
DIY Gag Gifts
Take a break from the traditional gifts and opt for DIY gag gifts that will have dad in stitches. Create a customized "World's Okayest Dad" mug or a homemade trophy with a funny inscription like "Best Dad at Telling Embarrassing Stories!" These quirky presents show you appreciate his sense of humour and can make even the simplest gift unforgettable.
Family Game Night
Turn Father's Day into a hilarious game night extravaganza!!! Break out the board games, card games, or video games and bring out the competitive spirit. Prepare for some epic battles, loads of trash-talking, and laughter that will echo throughout the house. Dad will appreciate the chance to let loose and enjoy quality time with the family.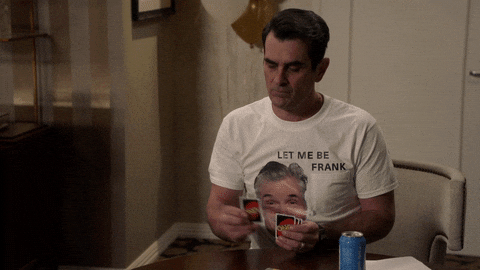 Dad's Day Off
Give dad a break from his usual responsibilities and treat him to a day of leisure. Let him lounge around in his favourite comfy pants, binge-watch his favourite shows, and hand him the TV remote like it's a royal sceptor. This day is all about indulging in guilty pleasures, snacking on his favourite snacks, and enjoying the freedom to do absolutely nothing.
Dad's "Grill Master" Challenge
If your dad fancies himself a grill master, organize a friendly competition to put his skills to the test. Invite family and friends over for a backyard BBQ and let dad showcase his grilling prowess. Playfully critique his burger-flipping techniques or crown him with an oversized chef hat and an apron that says, "King of the Grill." It's a fun way to celebrate his culinary talents while enjoying delicious food.
Father's Day is an opportunity to appreciate and honour our dads in the most enjoyable way possible—with laughter and humour.
From dad jokes and gag gifts to game nights and grill-offs, there are endless ways to create unforgettable memories and show dad that he's the king of comedy in your heart.
So, let's make this Father's Day a laugh-filled extravaganza, yes?
xo, Emily & the Cheersquad