Day 5: Marketing your etsy Shop
The wonderful thing about Etsy is that there are a lot of marketing and promotional tools built right into the platform.
That's honestly the number one reason I would give someone asking me why I might choose to start selling on Etsy over having a standalone shop like Shopify or other e-commerce site. 
It's user friendly for all levels of technical skill, there are lots of things you can set and forget, and the customers are already at the door waiting for you to show them your product.
Tip
Many makers use Etsy exclusively, but personally, I recommend you STILL have your own little piece of internet real estate.
Consider purchasing your URL (www.yourbizname.com), put together a little website that feels like your own, and then have the SHOP section link to your Etsy shop.
I don't see a future without Etsy, but if 2020 has taught us anything, nothing in life is for certain.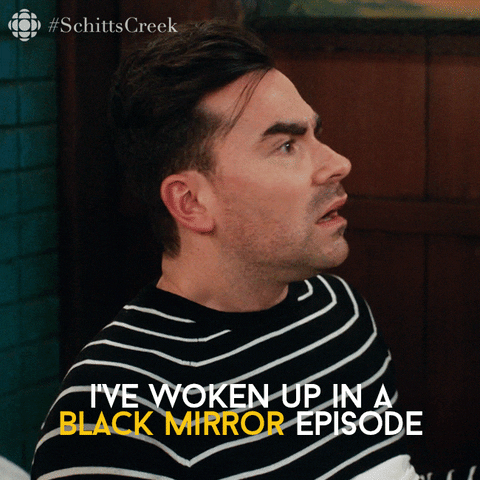 It's always a good idea to have another place that you control to send all these customers you're going to be building relationships with.
BONUS: When you own your own URL you can also have a professional email address.
And small polishing details like that can make a world of difference.
Now I know marketing your business can feel daunting. 
So I'm going to break down the easy-as-one-two-three things that I feel are important places to start.
ONE: Connect your social media to your Etsy shop by:
Adding links to them on your Etsy page
Including links to your social media at the bottom of each of your listing descriptions
Creating a graphic that you use as one of the 10 images in each of your listings
Including the link to your Etsy shop on your Facebook about page and Instagram profile
Here's an example of how Kim Tessier of KT Inspired Home uses one of her photos as an opportunity to promote her social media pages.
TWO: Post Regularly
Remind your social media followers that they can purchase the items you are featuring in your feed in your Etsy shop.
Sell yourself and send people directly to your shop.
This is GREAT for the algorithm because when it notices that shoppers are coming directly to your shop on their own and not through search, that signals to it that your shop is a place people want to come to all on their own and so it can boost you up in search!
THREE: Use the built in tools Etsy provides!
In your shop manager there is a WHOLE ENTIRE section called Marketing. In it you can:
View your analytics and see which keywords are performing best.

Here's a great article

that explains how best to understand your search analytics.
Create your own Etsy Ads.

Read more

about how to set up and manage your Etsy Ads campaigns.
Set up some automated targeted campaigns to send coupons or sales offers to those who've abandoned their carts or recently favourited an item.

Here's more about how to do that!
Wherever you are starting with marketing, it's important to just start. 
Do something. 
Get yourself out there.
And whatever you do, DO NOT compare your own success with that of anyone else. Done is better than perfect and you're just exactly where you are supposed to be in this process.
We're all learning here and you KNOW how fast time flies. You'll be where you want to be with your business in a minute.
And now what many of you have been waiting for...details about our Etsy Market!
I apologize that I am unable to open applications today as I am STILL waiting (super impatiently I will have you know) for a few more details from Etsy HQ.
BUT I can tell you this.
By the looks of things our market will be taking place VIRTUALLY in mid-late November. 
If you have received THIS email you will be first to hear IF/WHEN applications open NEXT WEEK IF IT KILLS ME. 
If we're all systems go, you will have plenty of time to jazz up your shop in the meantime.
It will also give us enough time to get those items out the door in time…so maybe this is a blessing in disguise even?🤪 😉.
Lastly, I would like to invite you into the Etsy Collective!
The Etsy Collective is a private Facebook group administered by myself and my fellow Seller Development Team Members at Etsy Canada. It's a great resource for Canadian sellers and I would love to continue to support you there.
It's the best way to find answers to your burning Etsy questions, learn from others and gain feedback on your shop.
We go live regularly and are always sharing the latest tools for growing your business on Etsy. There are truly some awesome success stories coming out of that group.
If you'd like to join, please CLICK HERE and answer all the questions to be admitted! (Otherwise my teammates will think I'm just inviting a bunch of bad listeners...and we don't want that! 😉)
Forgive me that I don't have all the information you were hoping for today, but rest assured as soon as I know, you will too!
In the meantime, get working on preparing your shops for your close up!
Thanks for a great week and I'd love to hear if you found it helpful!
Xo Em