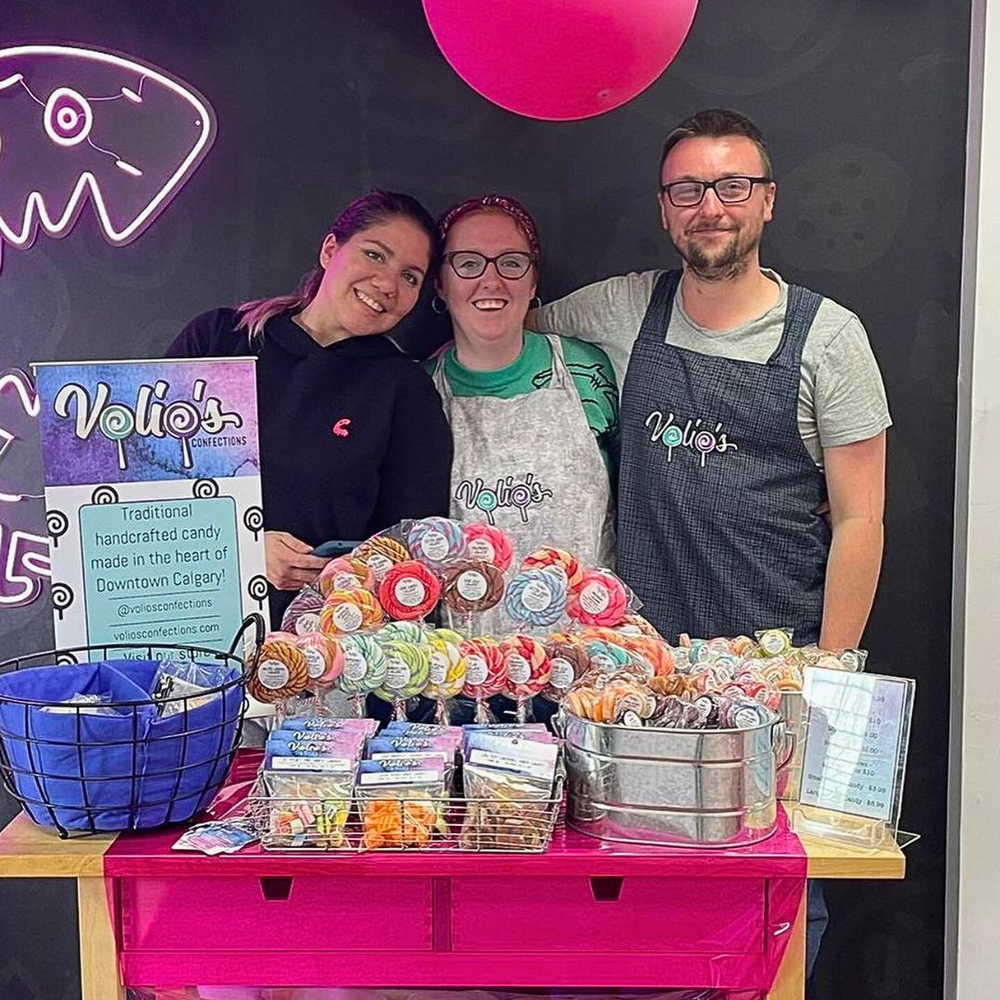 Calgary, Alberta
Volio's Confections
Sarah and David, the founders of Volio's Confections, have been obsessed with making candy for over seven years. Having worked in a variety of jobs and never being happy, David finally convinced her to follow their dreams and open a candy shop!
At Volio's Confections (named after their rescue frenchie, Benvolio) it is their goal to preserve the art of handmade candy while giving you the best and most flavourful candy they can possibly make.
They pull all of their sugar on an old taffy hook and make all of their candies right in front of their customers at their shop in Calgary, Alberta.

View their products