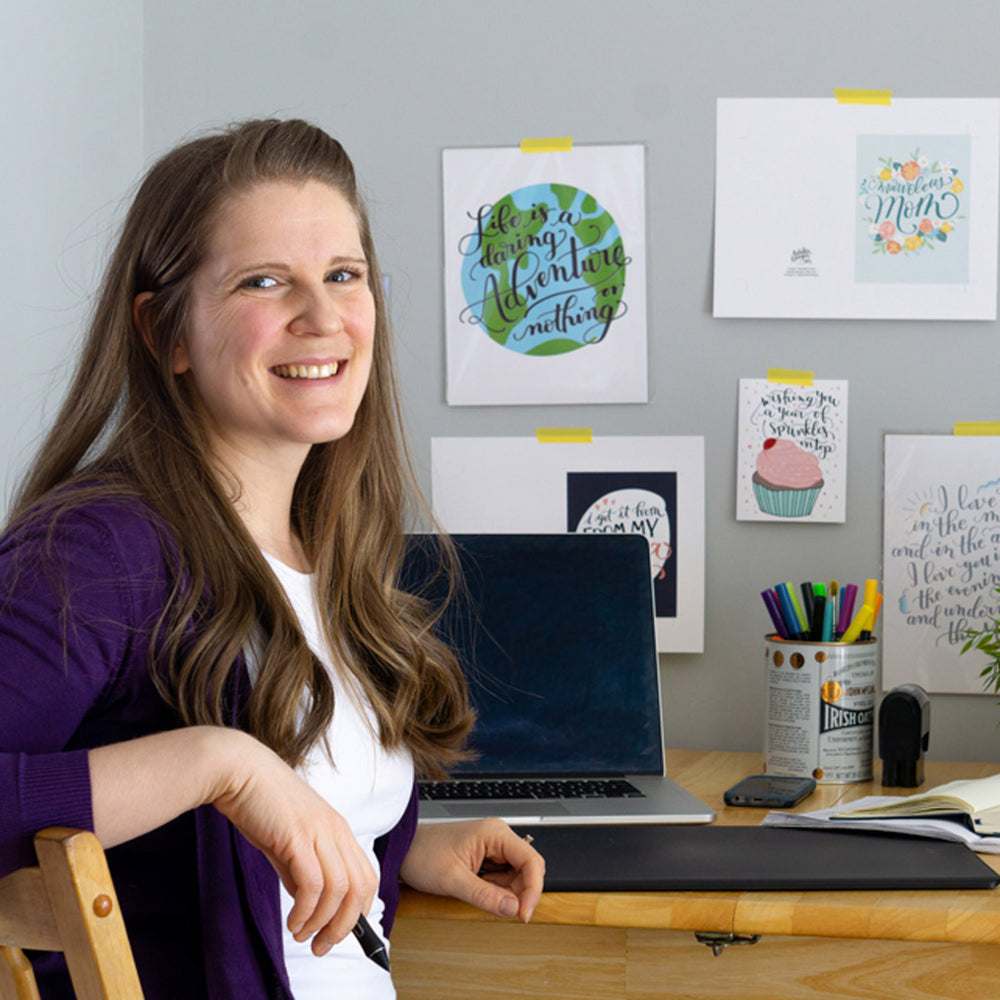 Calgary
Pedaller Designs
Emily, the owner and designer of Pedaller Designs, creates bright and upbeat cards that will bring a spark of happiness to your day.
Sometimes feelings can be hard to put into words, so her cards are designed to reflect the uniqueness (and quirky-ness!) of our most precious relationships. A simple card that says just the right thing can celebrate a milestone, light up a face, and tell our special someones how much we care.
"My goal is to help us all joyfully connect with the ones matter most in all of life's best moments."
View their products