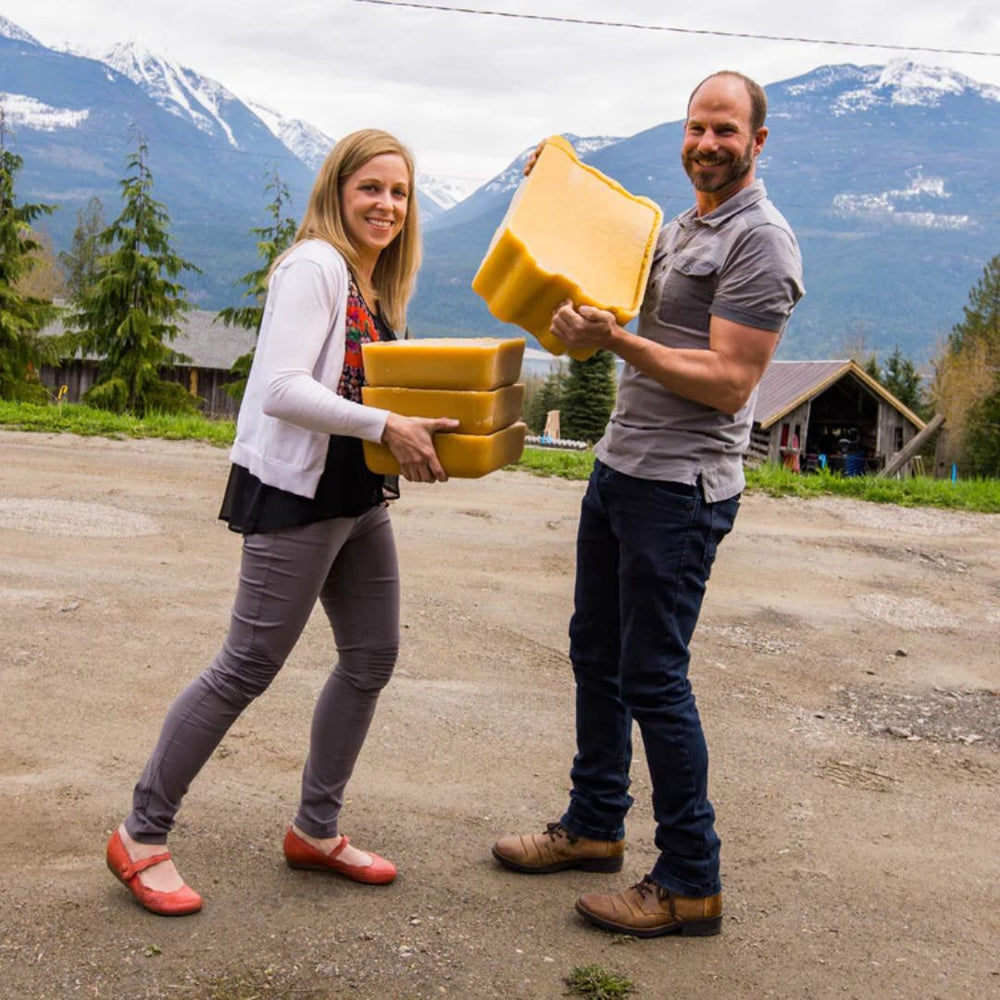 British Columbia
Honey Candles
Honey Candles is a proudly Canadian company that is family owned and operated. With a small staff of skilled employees, they have been perfecting their craft for over 20 years.
The current owners, Alecia and Stephen, purchased the business from Alecia's parents in 2016 and have grown the business while maintaining the highest quality standards for both the raw materials and finished products.
Their workshop is nestled between the Purcell and Selkirk mountain ranges, just north of Kaslo, on Kootenay Lake. They support other small businesses by purchasing supplies locally whenever possible. Their beeswax is sourced from apiaries in Western Canada, and most of their packaging and displays are made in British Columbia using recycled materials.
"Beeswax candles have long been coveted for their inherent honey scent, and naturally long burning qualities and we pride ourselves on making beautiful candles that you can be proud to own and burn."
View their products