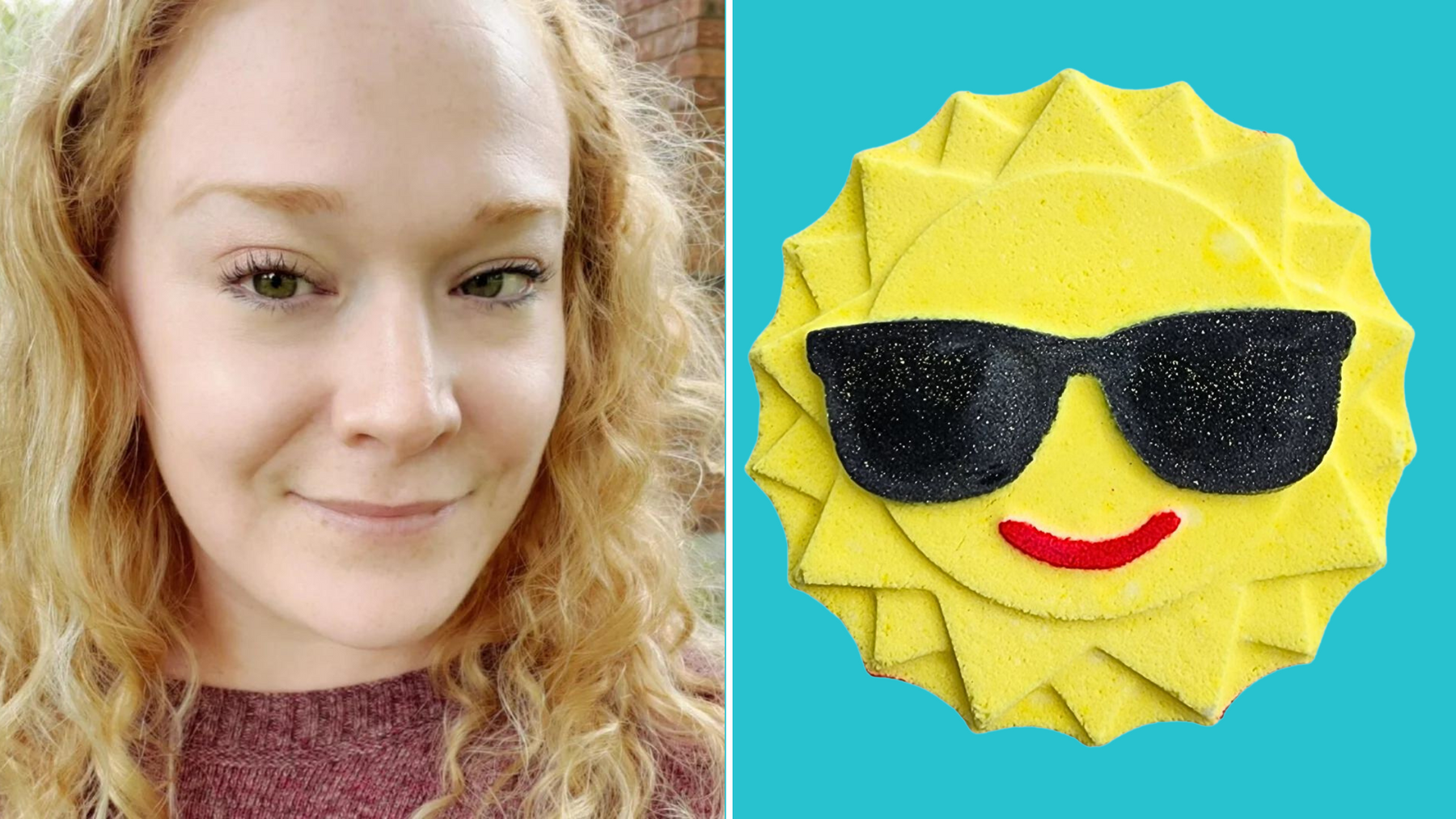 For Cheerfully Made's TENTH BIRTHDAY, we collaborated with some of our favourite makers and we obviously couldn't do it without our friends at Carrot Top Soap Shop.
She made the coolest sunshine bath bomb ever!!!
We also asked ALL our makers to answer a few fun questions for the occasion. Here's what they said... 
Q: What is your best memory of Cheerfully Made (shop or markets)?
A: I remember the first time I walked into Cheerfully Made. The sunny disposition of the staff, the vibe of the store and the unique products. I fell in love with Cheerfully Made when I found out that Emily (who I didn't know at the time) sourced locally made products. When I met Em at my first CM market, I understood how all the awesome came together!
Q: What were you thinking about when making this product?
A: I wanted to find a sun mold that really spoke to how awesome both Cheerfully Made and Emily are. The sun speaks for itself and the super cool shades embody how rad the entire cheer squad is. The glitter was also a given!
Q: Do you have any wishes for Emily & Cheerfully Made for the next 10 years?
A: Congrats on this huge milestone!! My hope for CM and Emily for the next decade is happiness, whatever that entails. Em is a strong, smart, savvy business woman whom I have the utmost respect for. I would wish her luck in the next 10 years but that hardworking boss knows how to pivot with the best of them. No luck required. 🌞
Shop all the birthday collabs here... while they last! Or head back to the main article by clicking here.