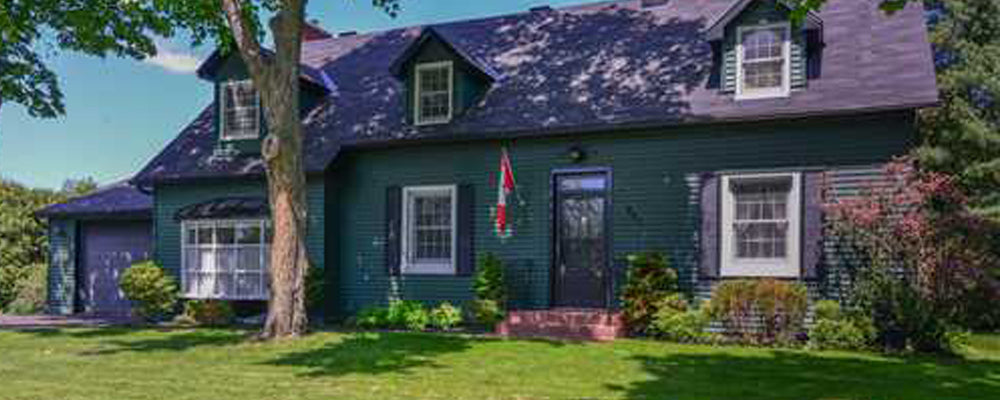 We sold our house.
OMG we sold our house!
Little back story. Over the Christmas holidays Brad and I had two full weeks off together. In 14 years, I don't think that's ever happened. We had lots of time to chill, spend time with family, and be thoroughly annoyed by our children in our little no-basement house.
Just for fun, we went to see a few houses. Just to seeee. No harm lookin'. No harm lookin'.
We had talked about moving in the past, but we truly do love our house and after spending 10 days in Nicaragua with SchoolBOX in May 2013, we kept telling ourselves we didn't need more room.
We don't. Nobody who has seen a family of five living in a 15' x 15' tin box needs more space.
But it'd sure be nice.
So we checked out a house that's about 3 doors from where my parents live. It was everything we wanted in a house. Loads of character, great lot, basement, storage, fireplace(s!), walking distance to a school & my folks'. It's the whole package.
A "forever" house if you will.
After a shockingly minimal amount of cajoling I was able to convince Brad that we should entertain the idea. We put in an offer, haggled a bit and two months later we're new home owners!
It's just that easy folks. At least when you have a magic wand up your whosit like we apparently do.
This place is awesome.
We're talking laundry chutes and secret staircases awesome. It's perfectly outdated, but in fantastic shape and is the blank slate of a house I've always dreamed of decorating. (I've already got the Para paint colours, Hygge & West wallpaper and West Elm lighting all picked out!)
Consider these the "before" pics.
Courtesy of our hard working real estate agent
Kathi Norton
(highly recommend).
Moving day is NEXT Saturday!
xo Em